"Hip hop Single about Growing up Gay in Singapore"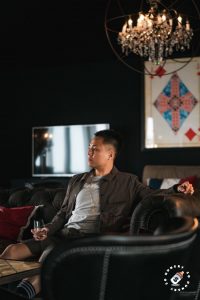 "I'm ok" – New Single by "the G3sha" 
released 5th July, 2019
"I'm ok" is The G3sha's coming out single to his family. It tells the personal experience of The G3sha growing up, through Singapore's education system, having issues in coming to terms with his sexuality. Forced to repress his feelings and his emotions, it eventually lead to suicidal attempts. A detailed & powerful recount, of how stereotypes can hang over a youth's adolescence. Homophobia is still largely prevalent in Singapore.
Produced by Dudemakesbeats , "I'm ok " is an emotional & compelling record.
With this Single, The G3sha hopes to empower the next generation & let them know they are not alone.
"I'm ok " AVAILABLE AT ALL DSPS AND STREAMING SERVICES – 5th July onwards SPOTIFY | APPLE MUSIC | ITUNES | GENIUS & https://so-hungry.lnk.to/okok
GIVEAWAY ANNOUNCEMENT! (YOUTUBE EXCLUSIVE) 
SUDIO is giving away TWO sets of SUDIO NIVA headphones!
To enter the giveaway contest, simply:
Giveaway Mechanics :
To enter the GIVEAWAY contest, simply:
1. Watch The G3sha's" I'm OK" Music video
2. Like the Music Video & Comment  your Favorite lyrics! (On the music video) It's that simple!
I will go on IG LIVE to randomly select Contest winners next week, 11th July!
So do follow me on Instagram for updates!
https://www.instagram.com/Joshuasusu
@Joshuasusu
---
Reader's opinions