Durban's Bread (uncut): OUT NOW!
Pssst… now also available via Amazon as a Kindle, paperback and audio – click here
by Simon Primarolo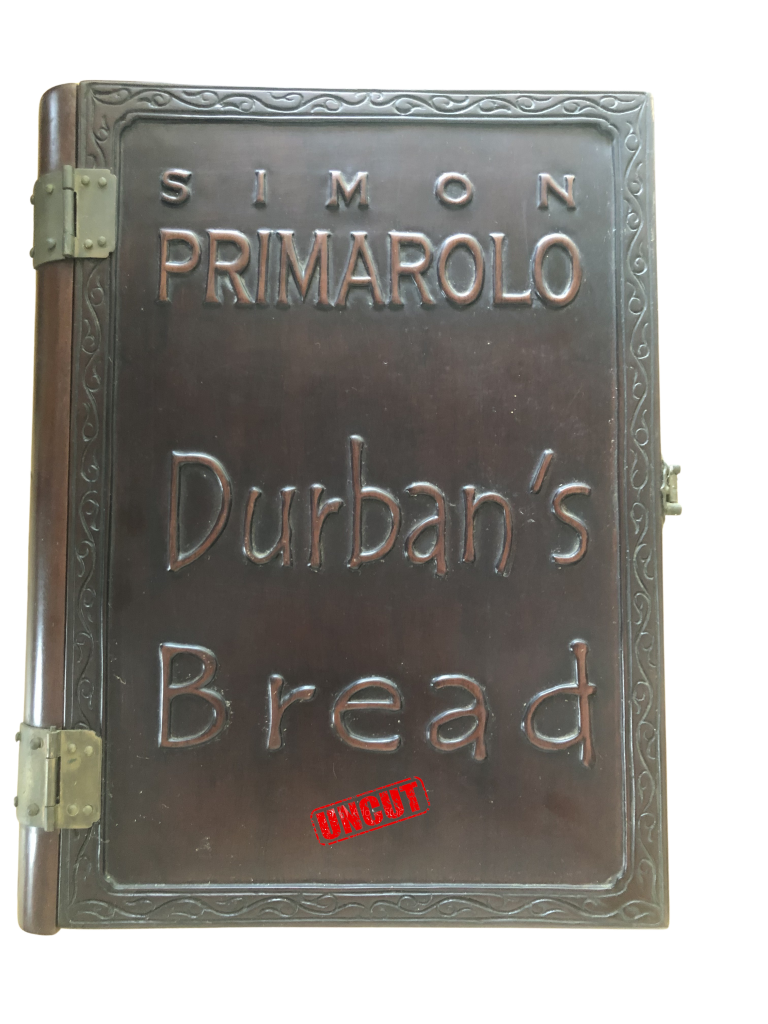 Brief Blurb
'Jax has nowhere to go and bides his time in a backpackers hostel in Durban. A previous murder attempt on him stirs a cauldron of emotions. Equipped with nothing bar cheerful optimism and a thirst for beer, he teams with the like-minded hostels manager to seek answers.
Frustrated, he waits for Madame Justice's pendulum to swing his way, but it's slow and he ponders a question posed too many times; 'why not take the law of the jungle?'
The courts finally set a date, but the clock is ticking for both Jax and his killer, both looking for closure, both seeking solitude in their own vice. What right do either have to justify murder?'
$10.00 or 300THB Includes PDF and Audio – digitally delivered on purchase
Please note the audio download has a 7-day window once purchased – but no fear I can send again on request.
PayPal (below) is super easy to use – alternatively email cf.crazyfool@gmail.com for UK or Thai bank account
Durban's Bread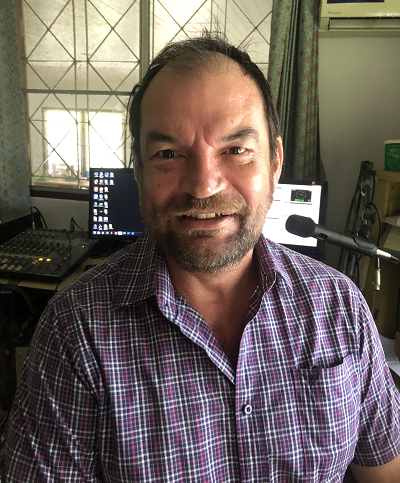 The story you are about to hear is based on fact. Most of the characters are real and most events did happen. Some names and events have been changed to protect identity.
Coloured in variable flowery details, it lends a shoulder of oomph aided with a mild sprinkling of spice. It is beyond me why Dr. Quick suggest it a tad profuse. I hope that's as clear as mud. Basically, all is true bar a few little bits.
My name is Prim. This is my first novel. It's been gathering dust in baggage from Europe to Africa to Asia for over 20 years and about time it had an airing.
It dawned on me one around 1 May 2021 that come 19 May it would be exactly 25 years since I got stabbed. Therefore, and for good or ill I hurriedly set to work on a very home-schooled audio version, culminating in Durban's Bread (uncut).
Enjoy!
$10.00 or 300THB Includes PDF and audio
cf.crazyfool@gmail.com for UK or Thai bank account
Testimonials
'More than once I'm like 'hurry the fuck up I wanna know what happens'. 'Ripping story' – Sammo, Oz
'on Chapter 3 already…audio. I listen during my morning routine, on the throne in the main. I find your dulcet tones help my digestive system somewhat. Loving it so far…' – Kez, Spain
'High on his emphatic horse. So many great metaphors. You're changing LANGUAGE. Many more instances of unusual mixed metaphors……. Love it. Your readers have got use their brains, oh my gods. My critique: AWESOME BRO' – Dr. Quick, Phuket
'People's philosopher Prim. I've finished. OMG Right now I'm a stunned mullet. What an awesome book you have written. How could I critique something like Durban's Bread.' – more from Dr. Quick, Phuket
'Great read and thoroughly enjoyed it. Some parts were so well written it felt like you were sitting there with the characters, wishing you could butt in and tell them to hurry up and get to it.' – James Sammons MBA
'Just finished your book. Wow quite some story! Really enjoyed it. Thank you. That ending is bound to get you a film deal!
Funny, I remember spending a couple of nights at Tekweni backpackers when visiting Durban December '99 – brought back some great memories!' – Iwan, Saigon
'So I have read it. Wow. So cool I powered through it. It literally got me dreaming about Teks at night as you brought back the old days. You described the place and all the settings and peeps as if I was there again. Very cool.' – Pat, Durban
Durban's Bread Soundtrack
As yet unofficial – although I am seeking permission from the artists (if they're still alive)… these songs reflect scenes from the book (to be film), as I see it, you're welcome to chirp in.
Durban's Bread 'snippets'
Intro – 'Teagate' – Mick has a cup of tea…
Part 1 – text and audio – 'Flying in the woods'
Part 2 – Text & accompanying track – 'Red Eyes'
Part 3 – Video – 'Jax describes his demon'
Part 4 – Text, audio and accompanying track – 'Albino Welsh Jew'
Part 5 – Text, audio and accompanying track – 'Courtroom 'U"
Part 6 – 'Add 14 More'
Part 7 – 'In his pit'
Part 8 – 'Tahr Goat'
---