New from Jaime Wong
Written by Prim on 24/06/2021
JAIME WONG DEPARTS FROM BREAKUP RECORD EP WITH BRAND-NEW SINGLE, 'I SWORE I'D STOP WRITING ABOUT YOU'
THE FIRST SINGLE TAKEN FROM FORTHCOMING EP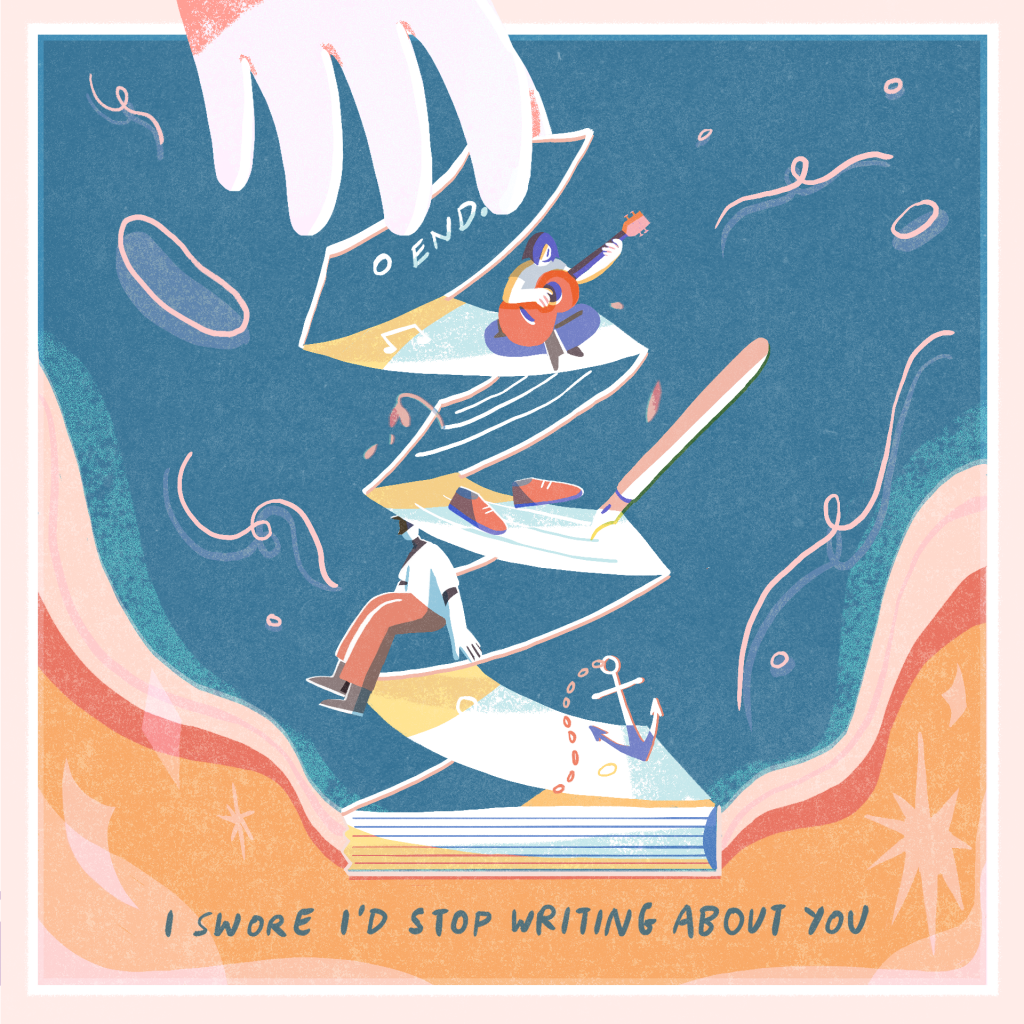 Since the release of her first EP back in 2015, Singaporean singer-songwriter Jaime Wong is back after a 6-year hiatus with a brand-new single. Titled, 'I Swore I'd Stop Writing About You', the single, out on 18 June 2021 on all major digital streaming platforms, and follows carefully curated social media activities by the artist herself. This track is the first single taken from her upcoming EP, which is slated for release at the end of this year.
Known for her unmistakably warm and musky iconic acoustic folk voice, and strong songwriting artistry with heavy influence from Damien Rice, Ben Howard and John Mayer, the release of 'I Swore I'd Stop Writing About You', marks the departure from the theme of her initial debut self-titled EP. The single, while still about a failed relationship, touches on finally getting to the point of seeing things the way they are – no longing, just acceptance. With lyrics such as 'let my words flow write whatever / there's no need for proper structure / I'd give no rhyme and no reason / If it's you then I'd be honest / I swore I'd stop writing about you', the single reflects Jaime Wong's mental conflict of constantly writing about the same subject matter or person.
"It came to a point that I completely stopped writing songs just to avoid that repetition process. Eventually, I stopped thinking and decided to write whatever that came to mind. By doing this, I truly managed to stop writing about the same things over and over again, and this is reflected in the new music I will be releasing as part of the new EP." Jaime Wong explains.
Jointly produced with Bani Hidir, Shaykh Akbar and Sano Shimano who have worked with numerous local artists, 'I Swore I'd Stop Writing About You' is an experimentation of different sounds and textures compared to Jaime Wong's acoustic vein in previous single releases.
'I Swore I'd Stop Writing About You' at Snakeweed Studios
With activities lined up in the upcoming weeks, Jaime Wong will first be releasing a video version of 'I Swore I'd Stop Writing About You' on the week of 21 June. Recorded at Snakeweed Studios, which is also where Jaime Wong recorded her first EP, this will be a stripped-down version of the single which will be released via her Youtube channel.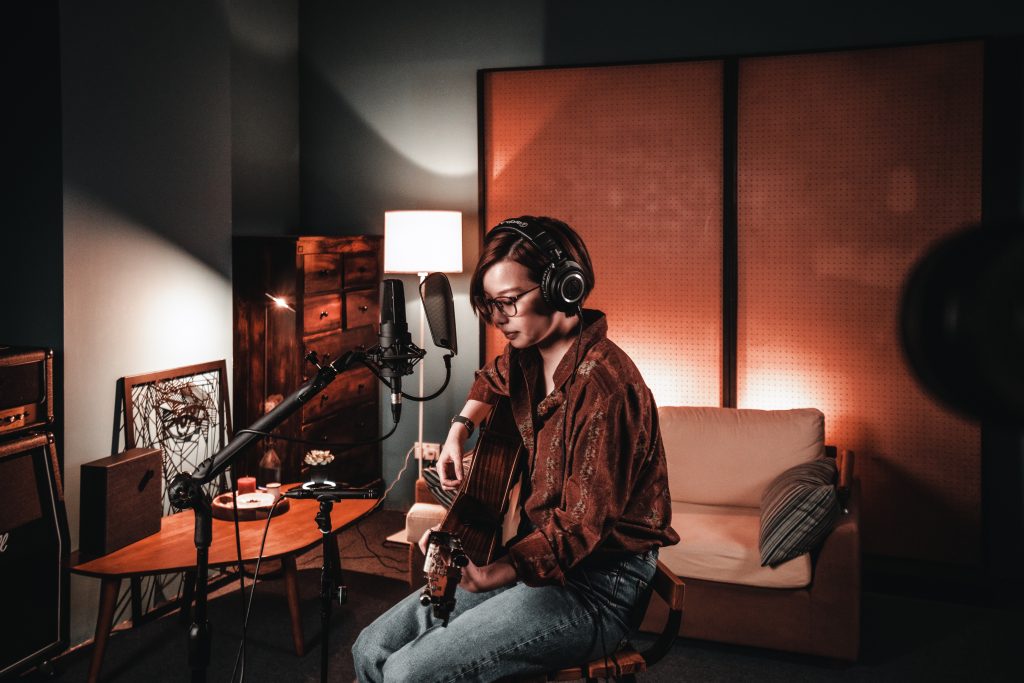 Photo credits: Leonard Soosay
I Wish I Didn't Write About You
This will be followed by a weekly Sunday Instagram live series titled, 'I Wish I Didn't Write About You'. The series is a 30-minute long Instagram live session showcasing Jaime Wong and fellow Singaporean musicians discuss that one song. Be it one they regretted writing about, an ex-lover, a loved one lost too soon or even a childhood memory they wished they could have expelled from memory – Or in Jaime Wong's case, one they swore they'd stop writing of the same person over and over again but did either way.
The first episode of 'I Wish I Didn't Write About You' kicks off on 27 June 2021, Sunday at 9.30PM (SGT) together with heavy weight Singaporean singer-songwriters Sara Wee of 53A, Joie Tan and lewloh.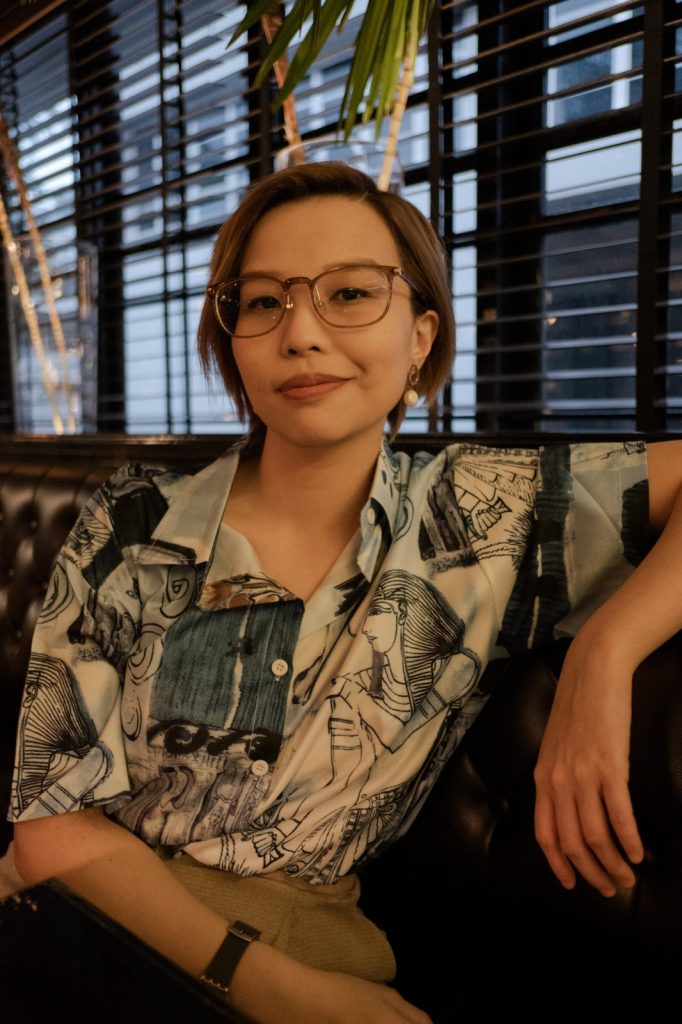 Dates:
27 June 2021, Sunday 9.3PM (SGT)
Sara Wee (53A), Joie Tan, lewloh
4 July 2021, Sunday 9.30PM (SGT)
Marian Carmel
11 July 2021, Sunday 9.30PM (SGT)
Guests TBA
18 July 2021, Sunday 9.30PM (SGT)
Guests TBA
For media enquiries on Jaime Wong, please contact:
Natasha Loh
Canglo Pte Ltd
JAIME WONG
Influenced by the likes of Damien Rice, John Mayer and Ben Howard, Singaporean singer-songwriter Jaime Wong started off as a regular in the local open mic circle and has gone on to perform at major local events including 100 Bands Festival, Baybeats Music Festival 2014 and SHINE Festival 2015. As a recipient of the Noise Singapore Award for Music in 2012, Jaime's debut self-titled EP ranked #2 on the local iTunes charts when it was released in 2015, which was followed by a sold-out show. The EP encapsulated Jaime's soul-baring admission to love, a heartfelt record where lyrically it is a breakup record, but a far cry from being one-note. This launch was followed by her first showcase at regional music festival and conference, Music Matters 2015.
Now after a 6-year hiatus, Jaime Wong is back with a brand-new EP in the works and slated for release this year.
---