MJ Kuok's 'Our Song'
Written by Prim on 19/01/2022
Shedding Light on Love and Compassion
'MJ fuses ambient and deep house elements into a seamless effort of an upwards drift.'
Following the recent release of the dawn-breaking single, 'Aurora', Singapore-born, Hong Kong-based DJ and producer MJ Kuok will released 'Our Song' on 19 November 2021, wrapping up the year in high spirits with love and in hopes of uniting every one to be as one.
The current climate has affected most of every one's health and mental wellbeing one way or another in the last 2 years, with not being able to come together as much as before. The instrumental electronic piece, 'Our Song' was produced with the aspiration of evoking a sense of togetherness. "The feeling and message I had while working on this single came about when I found a love so abundant, it filled the void of longing and emptiness from within. That warmed me up with new energy and hope, and has kept me staying positive throughout this period. Every one needs this right now, so I urge anyone out there to always remember to show love and compassion towards one another. It would make the world we live in — our world more beautiful."
The accompanying visualizer video for 'Our Song' can be viewed here.
For media enquiries on MJ Kuok, please contact:
Natasha Loh
Canglo Pte Ltd
MJ KUOK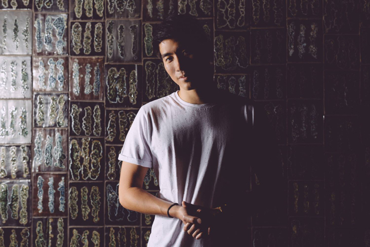 From gracing the stages of Singapore Idol as a finalist back in 2009 to DJing in major regional music festival circuits including ZoukOut Singapore and DJ Jakarta Warehouse, MJ Kuok has done it all, experimenting in songwriting, DJing, and electronic music production. It was only in the process of learning and creating in recent years, that MJ Kuok found his true sound of feel-good, electronic beats. Currently based in Hong Kong, the Singaporean electronic music artist creates music with one simple mission: to uplift, inspire, and unite people across all walks of life through music.
As founder of GDVBS Records, MJ Kuok's music draws from personal experiences, trials, and triumphs, and aims to serve as a reminder to listeners to enjoy and make the most out of life. To date, his music has already clocked up more than seven million streams on Spotify, with singles consistently finding home in various Spotify playlists including Electro Mix, Party Life, and Top Hits Singapore. MJ Kuok's music has also been previously placed in Garena's top downloaded mobile game M-Star, viral YouTube Channels like WahBanana and X.Kito Music, as well as Mediacorp's broadcast of the 2016 Olympic Games.
MJ Kuok's 2021 album release 'Atlas' was also featured in the media likes of EKM.co, EDM Sauce, and Finest of EDM.
---