Fit Feb… fff…ner
Written by Prim on 01/02/2023
World's collective fad's of Dry this, Fit that, fff&*lip them… flip them all.
Try the power of you, brought to you by you, available in all of you… do it in February now, for the all new you.
There, if that isn't being told not what to do, then I'm not even here saying it.
No one telling you what to do except telling you to be you, without being told, there, that told you… doh.
Eat when you're hungry, drink when you're dry and if the moonshine don't kill you, you'll live till you die.
I heard it in a song once, but it's my thought. Borrowed from someone else.
Ok. This is me. Fit February. I don't even know if it is a thing. Yet, in every corner of this globe I do it anyway, a mindless walk here, and press up there. Fat is still my friend, but we's it on our terms.
One thing I did see recently is the press up challenge of a 100-a-day raising loot and or simply awareness for Shelter – do or don't do it today… it's invariably not up to you.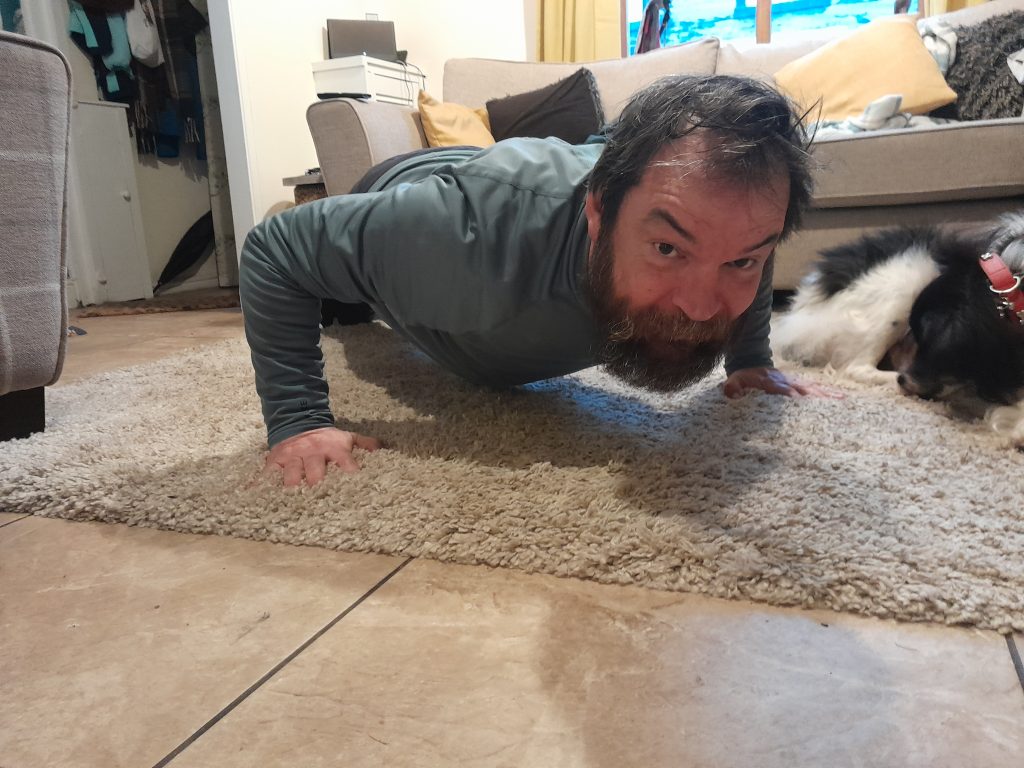 Tuneage from, who else but that ol' classic; Roots Manuva – Witness the Fitness
---