This was a Fine day
Written by Prim on 31/01/2023
I asked a lady at the chemist bit of a big shop the other day if they had Epsom Salts, 'Ooh, I'm not sure, is it for constipation or sore throat?' 'Neither, I want to put them in a bowl of water and soak my feet' 'Oh'
There is no joke here folks, it just surprised me, the many uses of salt!
Epsom Salts folks, for mouth, bum and feet. Give yourself a treat with Epsom Salts.
And now, a look back to what was happening today on 31 Jan 2020…
This is the Wake n Bake Breakie Gig Best Worst Bits
This day covers mostly Japanese, interview questions and toes.
I'm off work just now with a wonky foot, toes and bum are ok. Given time when not at work, I'll always revert to text, quite literally. I thought I'd mention something in the daily postings about a world news event which has gripped me, but I can't stop thinking about how good that mackerel and black pudding I had last night was.
Then I thought, why not share such wonderful delights. I could also share this day in history from the last live show and lo and behold mackerel is mentioned there too… it was meant to be see.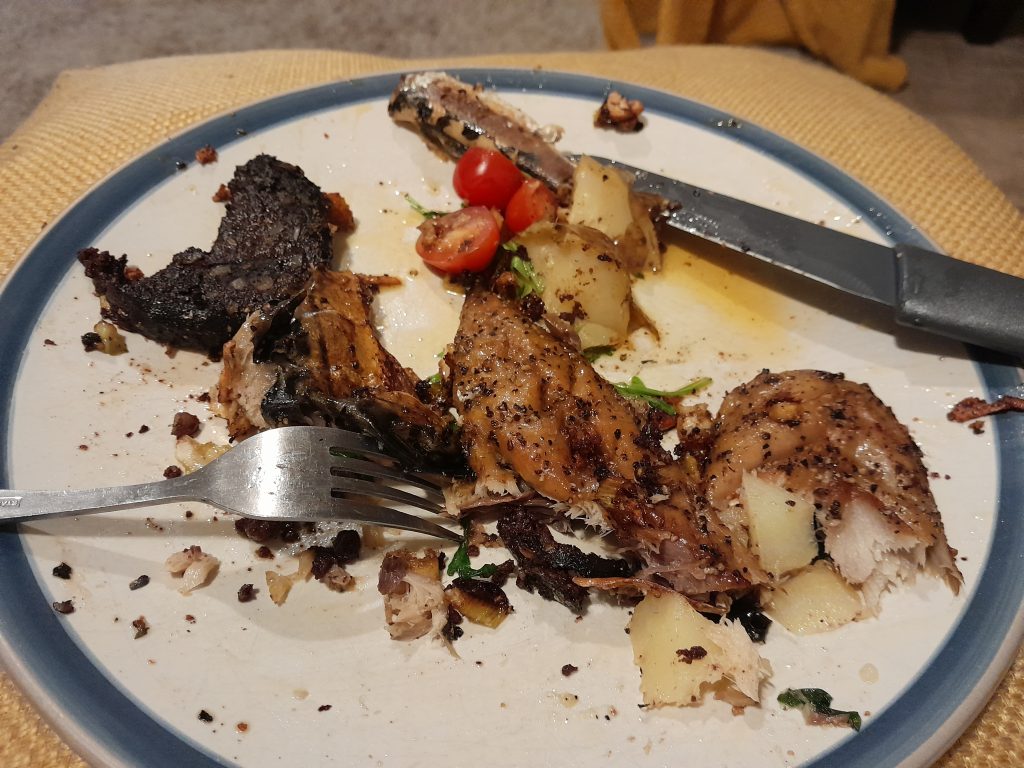 It is and was a special day, and now I know why.
The first 2mins are a bit hmmm, hectic but stay tuned folks it gets better and flows like a mackerel to a plate. Tunes are omitted, but available on the full show on our soundcloud.
We've delved into our archives, let's dig Nia's – sound so Partridge, ah ha – This is Nia Archives – we like it a lot
---