Deon and Don – Get it ON!
Written by Prim on 12/01/2022
DEON AND DON AARON TEAM UP FOR 'DON'T BOTHER'
A BIRTHDAY DROP AS PART OF 'MELANCHOLIC POP' EP
SLATED FOR RELEASE IN 2022
Singapore's maestro and veteran singer-songwriter DEON teased listeners with the release 'Breathe In' just last month, hitting play on his latest chapter of discovery and renewal in tough times. Since then he has released it's accompanying music video, that captures the physical representation of committing memory to skin — getting himself inked, and just recently an acoustic video of the single. The latter in raw essence showcasing his heart from home, where most of his stories for his upcoming EP have taken place.

DEON has just announced the release of his second single on 27 October 2021, Wednesday. The single features Singaporean vapourwave artist, Don Aaron, titled 'Don't Bother'. DEON and Don first met at Snakeweed Studios, when Don was hanging out with producer Leonard Soosay when the former was recording vocals for his debut album. Meeting up after a show at the Esplanade, the opportunity to work together on music came about when a solo guitar segment and chorus vocals was needed.

DEON shares, "I've known Don for a while, and have been tracking his musical journey as well – I genuinely love what he puts out there, there isn't anything else like it in Singapore – his authenticity is amazing."

Electronic beats take center stage alongside heartfelt vocals on 'Don't Bother'. This tune is based on the growing pains, where DEON had to process changes and emotions to losing loved ones in recent years. He explains, 'This was my way of processing an amalgamation of feelings, ranging from guilt to grief, to anger. At that moment, I remembered being very exhausted and needed a way to encourage myself. I wrote relatively happy lyrics to mask this desperately sad backstory. While developing the song, it dawned on me that this song manifested into something of a reminder. Focus on the good and cast aside negativities, to look for silver linings in tough times, and learn how to get back on your feet, to be more encouraging and forgiving towards yourself.'

With activities leading up to his latest EP, 'Melancholic Pop' that is slated for released in March 2022, merchandise for 'Don't Bother' will be made available on DEON's website, together with very limited edition stickers designed by ex-Caracal guitarist, and tattoo artist, Wolfsloth. Designs for these stickers are based on the tattoo designs that DEON has on his own arm, and in relation the animal and flower motifs for 'Melancholic Pop'. These motifs link back to the values, lessons, and memories committed to skin.
For media enquiries and interview opportunities on DEON, please contact:
Natasha Loh
Canglo Pte Ltd
natasha.loh@canglo.com
DEON
DEON is a singer-songwriter who blends earnest melodies and evocative lyrics, building an enduring collection of heartfelt songs over the years.

Nuances of indie-pop provide the compass that guides the songsmith, as he pursues newfound wisdom to pen pages for his story. With music as a vessel to carry the chapters and themes documenting life, its essence is fluid and flowing with inspiration.

Inspired by artists such as Ásgeir, Rachael Yamagata, Tom Hardy, and Chris Martin, DEON's latest work, eulogia; eulogy, will be released in mid-2019. Transiting from a drummer to a singer-songwriter in late 2011, he has since released 3 full-length albums, Antiphobic (2014), Oceans (2015), and eulogia; eulogy (2019). He has also released a 9-track EP, Oceans Remix (2016), based on remixes of his tracks by 9 different producers; and prologue; eulogia (2020), an acoustic EP based on his third album.

Citing anxiety, loneliness, and idleness as his biggest motivators for crafting tunes, the songwriter hopes to provide headspace and empathy for listeners. "I've never been good with words when it matters – I just don't package prose well under stress. But within the confines of music, I'm able to nestle my emotions and relate to others. I've got this window to send messages out to the world and feel a little less isolated".

Since the music act's conception, DEON has opened for Rachael Yamagata (USA, 2013), The Maine (US, 2015), and Of Monsters and Men (Iceland, 2016). He has also played alongside South-American heavyweight Tiago Iorc (Brazil), and indie-rock heroes from down under, Fairchild (Aus/UK). DEON has also travelled to Toronto, Tokyo, Melbourne, Liverpool, and London to perform on various stages.

Facebook | Instagram | Website

DON AARON
Don Aaron is a vaporwave artist from Singapore. He makes soundtracks for people who stay up past 2 in the morning. Originally a guitarist for artists such as Mark Bonafide and Shabir, he decided to begin his solo project in 2017, releasing several singles over the following year including a remix of M1LDL1FE's 'How You Forget'. 2019 saw the release of Don Aaron's debut album 'F A C T S' which was completely recorded on a 2009 Macbook. He then went on to work with artists such as CHERIE SLAYN the following year with the single 'DISTANCE'. Don Aaron's second album 'Freedom?' was released in 2021 and was on Big Duck's list of Best Singaporean Music of 2021 (So Far). It was also the first ever album from the region to be released on a Game Boy Advance cartridge through the label Oasis Ltd. Records. Instagram | Twitter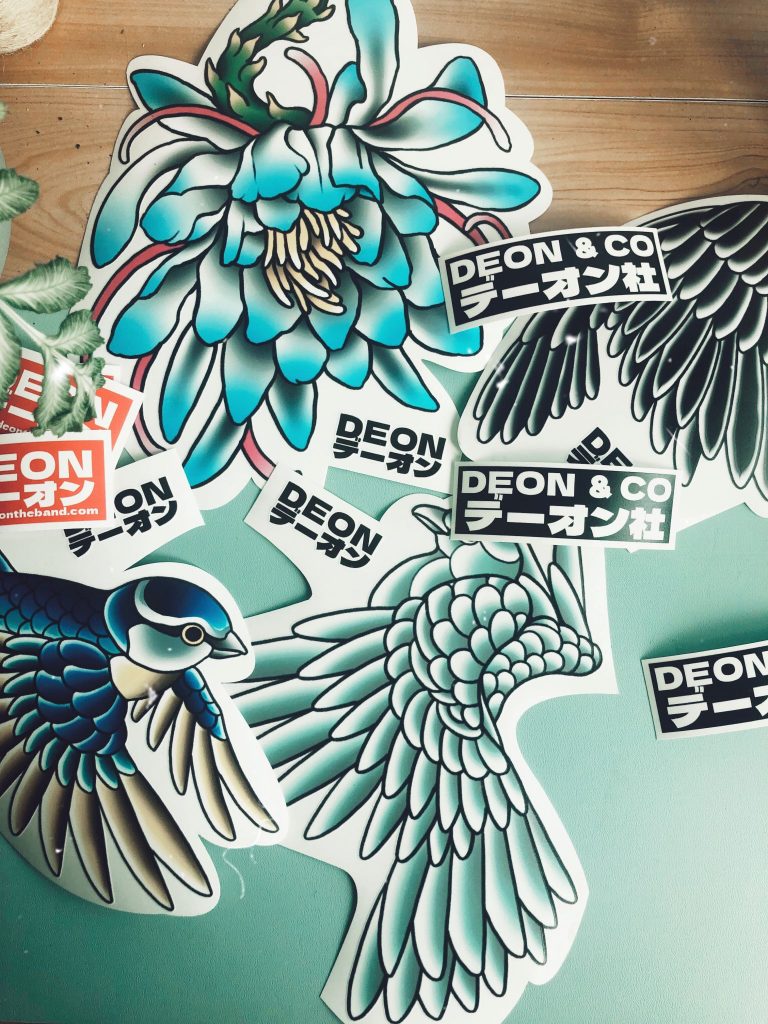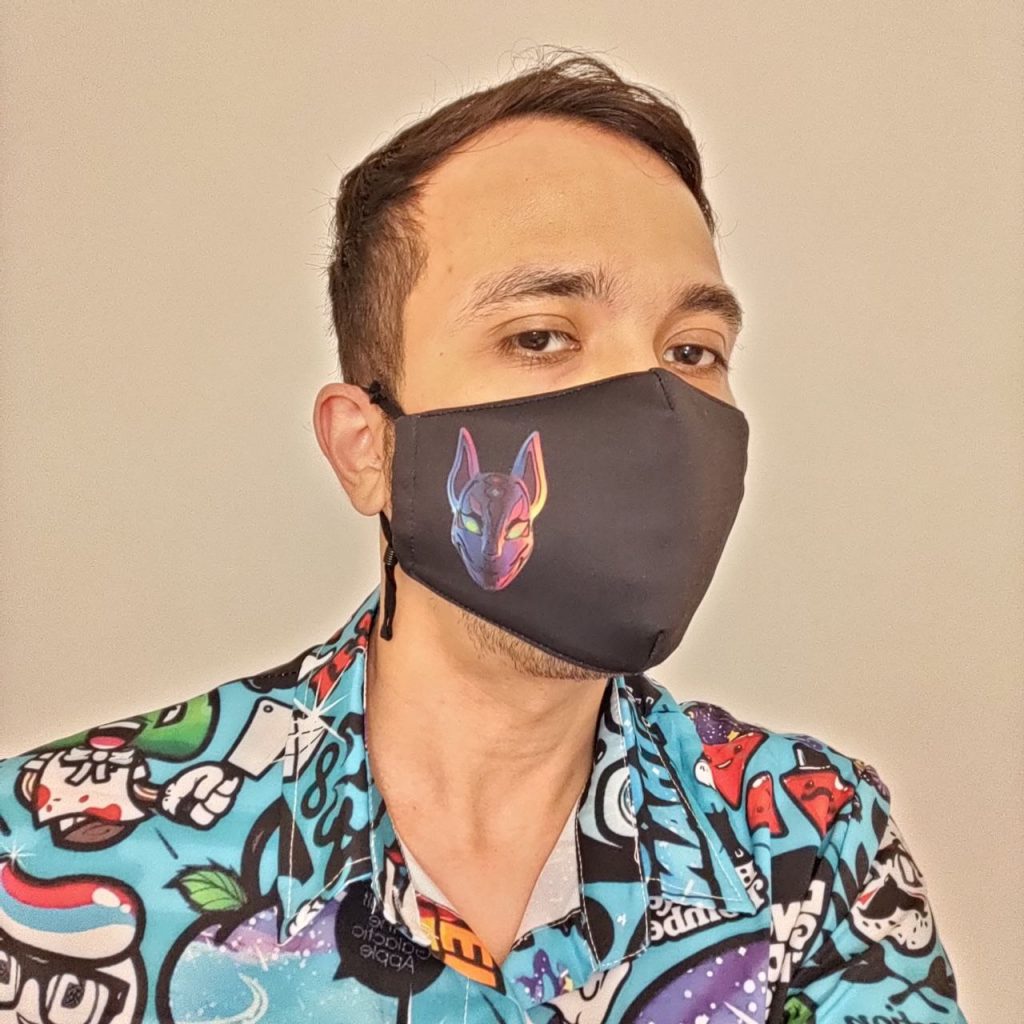 ---