Nice n easy with Jean Tan
Written by Prim on 13/01/2022
SINGAPORE SINGER-SONGWRITER JEAN TAN DROPS
CHILL R&B SINGLE 'WHEN IT'S TIME'
A SONG FOR THE SEASON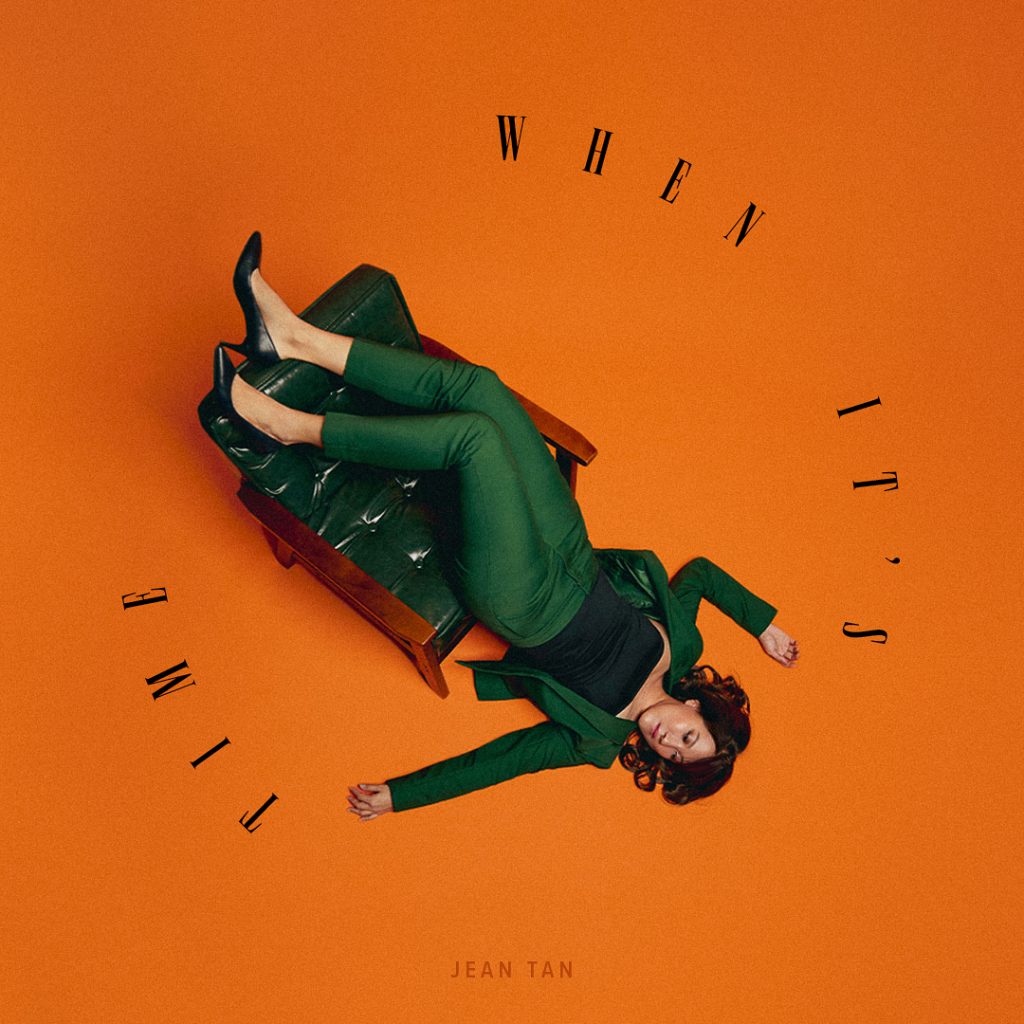 Singapore singer-songwriter Jean Tan releases 'When It's Time', a perfect song for the season of waiting. Available on 19 November 2021 on all major digital streaming platforms via LEEWAY, this track features production by sought-after Singaporean music director and producer Evanturetime (Evan Low) and electric guitar by guitar extraordinaire Leo Goh.
Written in the blossoming stages of a relationship, the song is essentially about being in the period of nervous waiting, between the fluttering of beginnings and the certainty of something more. In a way, it speaks to the universal yearning for resolution and clarity, especially in today's climate. The song asks the questions: Can there be value, even in the waiting? How do you cherish the present without losing yourself in a longing for 'something more'?
"Feel alive, yet somewhat dead
Caught between a passion and fear,
'Cause I don't know
But I know that when it's time
The hills will run alive and dance
Songs will grow on leaves of green"
While the instrumentation is simple, the soundscape is lush and sweet, bringing together the chill R&B and jazz genres—think Kehlani meets H.E.R., or SZA meets Corrine Bailey Rae. The song starts with a strong, bluesy instrumental hook carried smoothly by electric guitar, accompanied by a bass line that locks in the groove. Together with the velvety tones of the electric piano and the sharp click of a faraway snare, the arrangement is a soothing balm for those biding their time away.
Full of soulful longing, 'When It's Time' speaks to the season all of us are in and reassures us that there is still joy to be found in the process. Beyond that, it enheartens us to wait a little longer… because, just like gifts unwrapped on a Christmas morning – good things are worth the wait.
Management Contact:
Pauline Phoon
SOOS OIO LLP
+65 98256090 | pauline@soos-oio.com
Label Info:
Established in 2007, LEEWAY is one of the best independent publishers and record labels and no.1 sync agency in Korea. LEEWAY discovers composers and artists from around the world and promote them to K-pop, TV dramas, Films and TV commercials. LEEWAY presents its partners with integrated marketing strategy like publishing administration, distribution, event booking and music copyright consulting.
About Jean Tan
Jean is a singer-songwriter based in Singapore. Her music is a blend of folk, R&B, blues, and jazz.
Jean has performed at Singapore's National Stadium and Gardens by the Bay for the Southeast Asian Games 2015, as well as events like the Singapore Night Festival, Esplanade's All Things New, Come Together, and Foreword festivals, Riverside Flow, and Zandari Festa in Seoul, Korea. Her last EP 'Hideaway' (2017) was co-produced by Kevin Foo and et aliae, and features songs like 'Crowns', which surpassed 100,000 streaming plays within two months of release. Her songs '6.55pm' and 'Waiting for Love' have also been featured in the Korean drama mini-series Barefoot Diva and Le Jour.
Jean often weaves her life challenges into her songs and uses her music for social good. She has performed at schools, teenage homes, community spaces, and for organisations such as Halogen Foundation, World Vision, Relief Singapore, Operation Smile, and Architects of Life. Many have been inspired by her life.
---