It's Time… Pt34
Written by Prim on 09/12/2022
'Drop the world I wanna go there'
'Sammy Davis Sr'
Postie Prim and his Black & White dog bit: drop one
The grass, chewy over there, green and lush, ready to burst, ripe for spoutings. Conviviality explosion. Yes there, yum yum yum yum yum, argh de cud mighty fine today.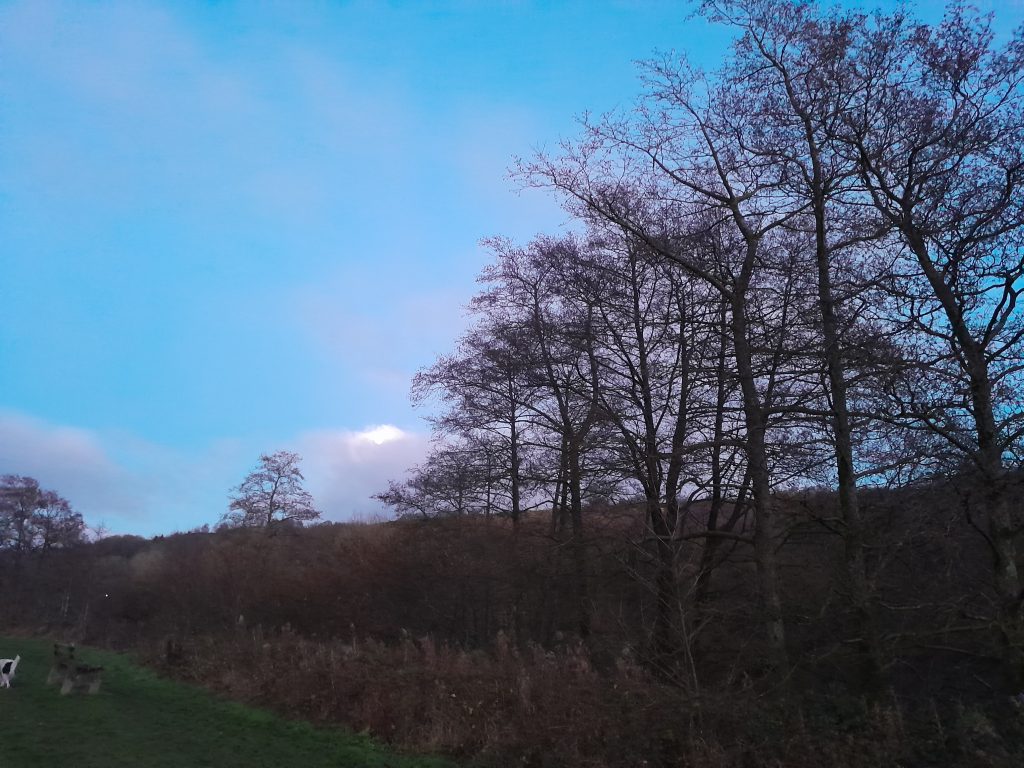 Appealing as the greener side of the street sounds I've always never been happier just being… well, just anywhere, so long, long as there's good company and a pint. First one not necessary.
Always never, a double whammy negative wu tan clan brother – dig what I'm saying?
Being an idiot is a great past time, is that one 't' or two? One of my favourite pastimes is… crikey, its cold… put another log on the fire (for me), I've made some breakfast and coffee… sorry, can't help it. (Name that tune, name them all, call them Derek)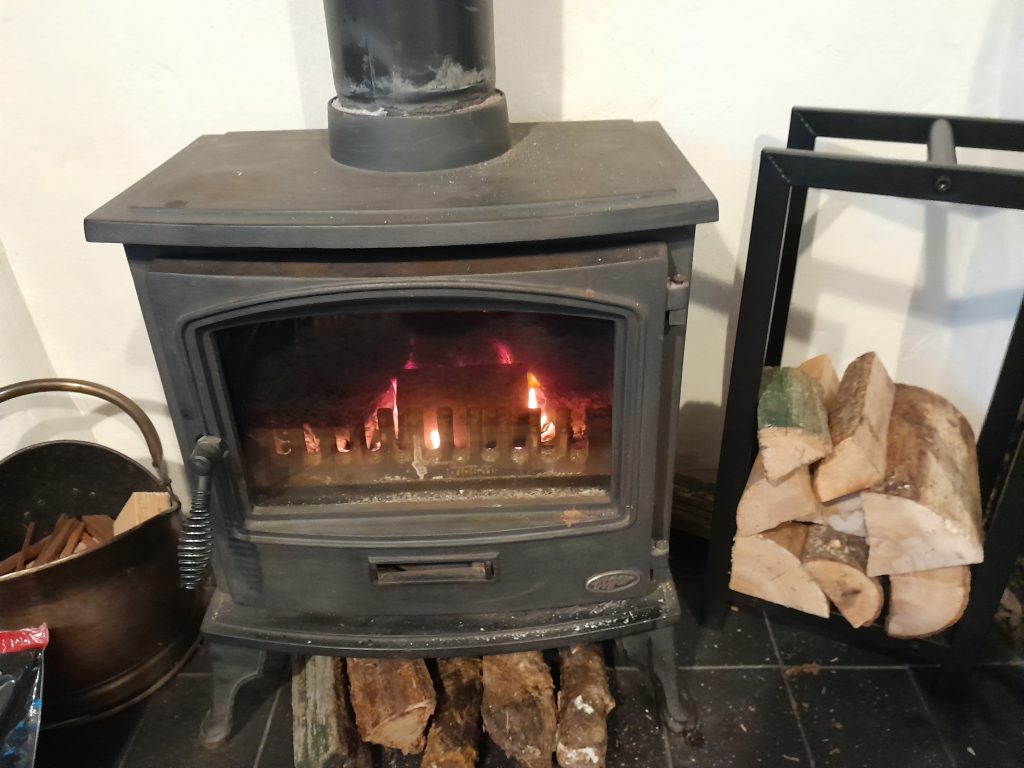 Work got in the way this week. There I was set in a slap dash, dip dop any ol' time early door frame when Oliver Sudden His majesty King el Chapo, 'hello raspberry, haven't you grown', informed flunkyville I'm to be in work early doors. There's a rush on apparently. Mind you, wee little Jesus is keeping some of us in coin, because without greeting cards the only thing delivered are bills and that's all digital these days.
Nonetheless, I tell you what, (cold beans aint hot), this work thing's getting in the way. I have projects to drop your know!? Cherry wants to sleep and I must write for this, put together for that, produce for here and rearrange my hat. Reams of tat enough to fill the Albert Hall's toilet, one toilet, twice over, two times, two times. All projects from podcasts, scribbling's, new novel's need going over scraping, scratching' colouring and oomphing. I am a writer your Majesty. I must write I need time to… ah, writers block!
This time next year Cherry, I'll be smoking through a cigarette holder sitting on a verandah perched on a mountain side, high above an estate of grapes, typewriter paper fluttering in the breeze, flip-flops strewn, pint of Worthington warming the plot, shouting to the trees tops to wind in their whistling, give me time to think will you God damn it, give me time to operate here. I'm a writer God damn. Durban's Bread, remember it? Durban's Bre… Nurse… I'm ready
glass lake

glass moon

glass legs
Days are short and so are my legs. Yet march on in the icy filled crisp edge of winter's fat lowered sun they do. There is truly something ever so beguiling in a winter solstice compared to that of a summers' pull. Or perhaps the change is key. I can't seem to ditch the shorts even in minus 3. At 07:55 the phones sat nav light changes from night to day. I've been stationed out in the sticks, countryside, stone statues of Saxons dressed as Santa welcome you, cows burp and granny's fart in the street. Ooh did you drop one! I have a trolley full of mail and the streets are mine to deliver to who no-one wants.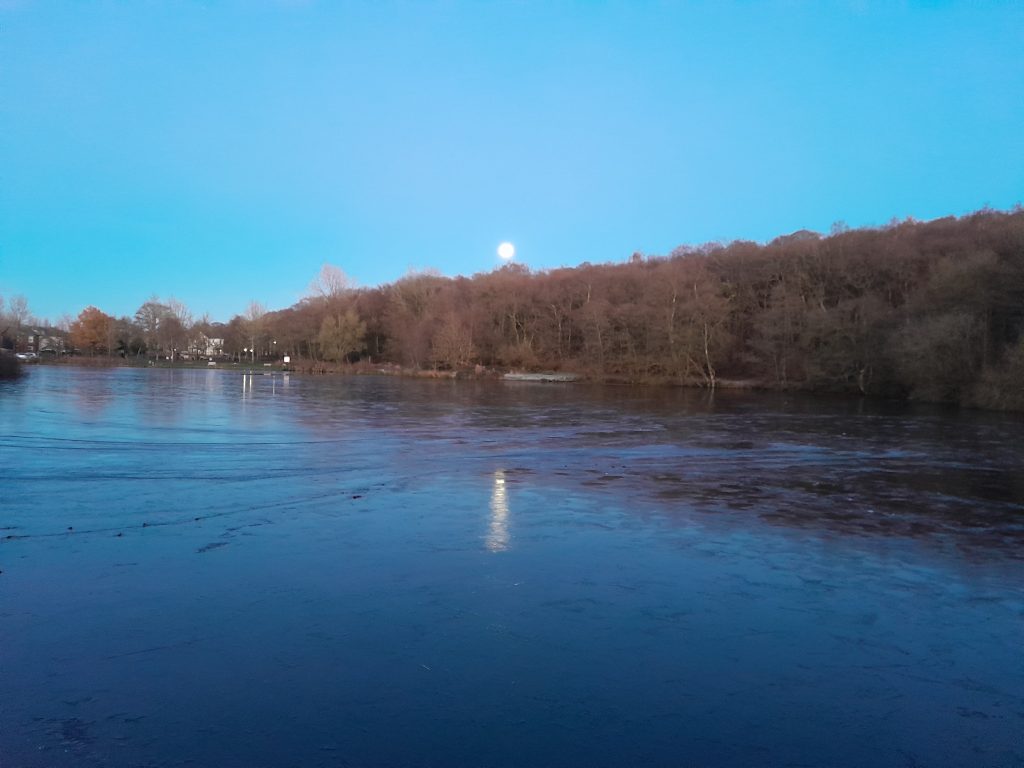 Some dude with a billion stickers on a ramshackle front of house, stained windows, shit in the garden, makeshift stickers demanding no hawkers, no junk mail, please make sure the mail goes all the way in the letterbox, please close the gate, which is falling apart and tied on with a bit of string. They should all be rounded up and taken to that hill yonder where it looks so pretty and very very green, a place where you could go to look back at where you've been and see the same message… ooh it looks nice over there, let's go over there. Anyway, rope gate man and his ilk should be left there, without a gate and no door to instruct their pitiful plights.
Back in the lovely world; There you go Madame, it is No.7 is it?, Yes, oh good, do you mind just holding that while I take a picture, oh sorry, It's ok, I'll pick it up. Oh you dropped it again, its ok I've got it, oh and another, ha ha isn't this fun. Oh look you've dropped all the letters as well as your parcel, the lot now, dropped. Oh I am a clumsy girl. I'm squat down picking up the letters off the icy floor, she attempts to bend down to help and drops one in my ear, and we're not talking letters, immediately it stinks of porridge, I've rolled over on the floor dying in laughter as she mutters to herself in a cloudy air of ridiculous.
Somewhere on a green hill over yonder a fine dusting of black and white fur whistles off a lone roped gate and disperses into the air.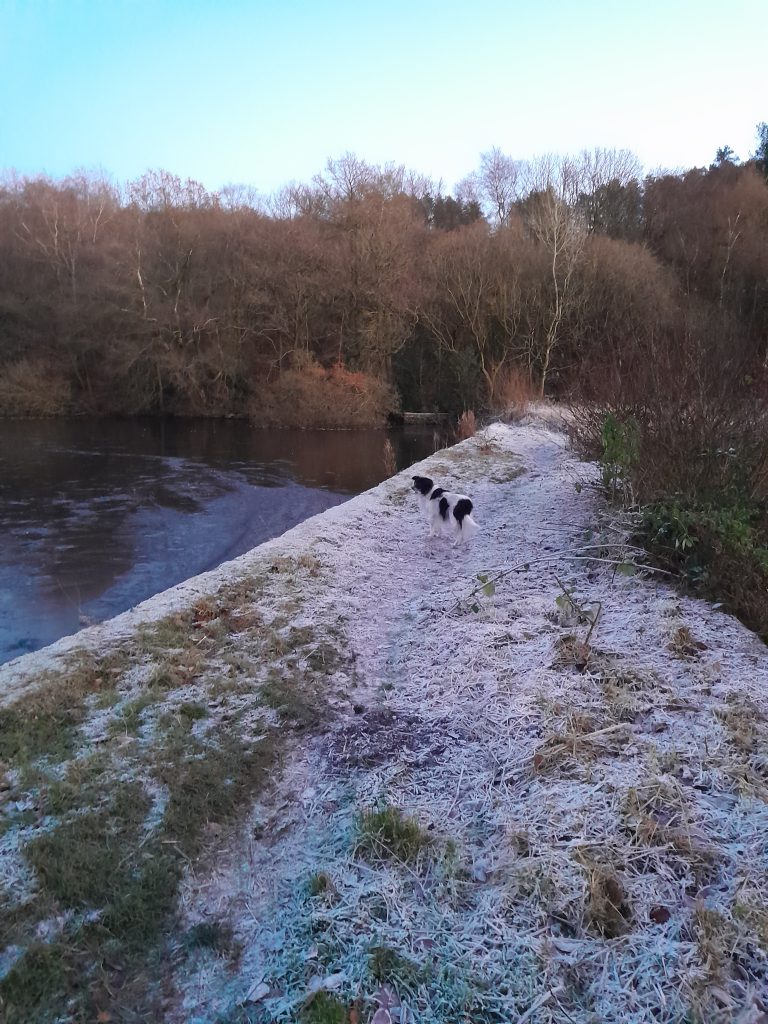 Right, enough of this nonsense. I have to lather my gout ridden joints in deep heat to enable any kind of movement if I'm going to get anywhere near the quiz at Cricketers tonight.
In other honourable mentions that didn't get mentioned in the tonight's unmentionables, I'd like to mention Citrus Wagons, CC's Kitchen and Chow pet Foods – argh, at last a mention.
In other news NASA have found a hot cold bean
Till next time f-f-f-folks… keep 'em peeled
Pip pip, ding-dong and ticketyboo
Keep it turning, keep it wheel
Prim
It's Time – But It's Gonna Be… is brought to us by Durban's Bread
Also with our good chums Chow Pet Foods
And guest appearances from The Cricketers Arms, Brinny & Citrus Wagons
If you'd like your name here in lights contact me here for more info
---