It's Time – Pt30
Written by Prim on 11/11/2022
'The moans were a mumble to begin, unsure and lumbering. Each drawn out breath gathering pace like a sirens pitch.'
'Prim – Durban's Bread'
Postie Prim and his Black & White Dog grunt a bit
Red tape, red tape, get it while it's hot, it's lovely – Monty Python pre- Brian
Argh, I see you got the Durban's Bread bit in early this week – good work. Thank you very much
We used to moan, ahem, reflect on the red tape of SE Asia with spades of subjectional abandon… but-by-bottomless-crumley, the red tape of Blighty supersedes all the tape ever produced by this region's bumbledom and rolls it back in one big Gordian knot.
Blighty has become a massive Checkpoint Charlie. Checks and double checks to be verified by a third party who start the process over and double check the doubled checked by reverting to the single check, dosey-do the partner, nurse, brrrp, nurse, then shave Michael Finnegan's whiskers and begin-again.
Me and Cherry work for an agency who work for the government. A driver's license check is required, followed by quarterly license checks to go through the agency who provide thus workforce for the government who, the agency, require a third party agency to carry out the check for the agency who supply the… duh, I don't know, forgotten where I was.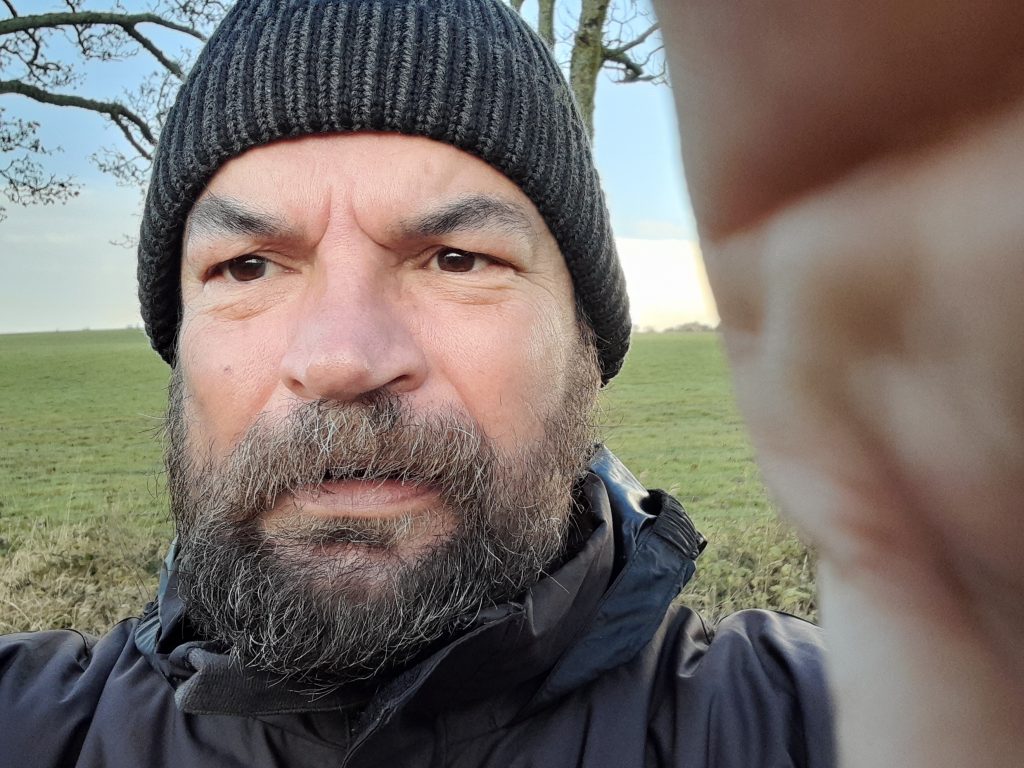 Pondering on what to babble on about this week, I revert to notes: cold, crisp, blue. (Stop) – WC – SA Eng & w paid positive better up front – before loch nom – pieces – (stop).
Yet to decipher these hierogiyphics. However, I can tell you it has warmed up, bar a blustery ice wind that blows around the nether regioins and catches your unawares. Howzat!
Road rage used to be a fragrant UK sport for all-sunder. Nowadays it seems only lay bent for little old grey ladies who curse thunder when a car comes within 900 yards… Don't swerve till you see the light of their cataract Cherry. Thailand has no cause for it, everyone drives equally as bad as each other. How the world's best thoroughfare system called a roundabout can be so confusing Police are required to close it down and man traffic it. Same in Vietnam – the circle of death in Saigon is a joy ride, an audition for Deerhunter.
We rode in a posh vehicle this week where the engine shuts down when you stop. We stopped every time we saw Hi-Vis because Cherry still thinks the Rozzers are onto her. Everyone in the UK wears Hi-Vis.
can't beat them

join them
That's about as exciting as work got this week, though there was a house where a little old lady fresh back from road rage did say thank you for her parcel 17 times, 17 times, 17 times… Cherry, heel.
In other news…
Tiredness kills, take a break, motorway mantra. Ooh, we looove de Melton Mowbray. If you've been feeling sluggish this week it's probably the full moon lunar eclipse in Taurus. It apparently saps your energy like trying to decipher a Prim heirogliphic (how do you spell that?)
Dog trotting through the woods the other day, and as we stopped for Cherry to dislodge Dave from last week's Halloween confusion I vacantly gazed into a barrage of Autumnal colour breaking through the mist, like a looming throng of psychedelic zombies clawing their way through the murk… easy Cherry, easy… I pondered whether I liked it here and would I go back to the bright lights of the tropics. I thought 27 years in the sun is fun, but am genuinely liking it here, loving the seasons, the; it being different scenario, the variety of weatherproof flip-flops, the Citrus Wagons pop up pub with its array of Draught beers, top shelf tipples, bespoke cocktails, and welcoming nature; watch out for their Christmas shenanigans kiddos, they've got all sorts on the go from mulled stuff, Ales and Prosecco Hampers and… Then I thought 27 years is a long time, I only started living abroad aged 27 (Yes, we're back to the 27 bit). 27 is a lifetime for some, like the 27 Club and I'm talking the originals here, not the Johnny Come-Lately add-ons, all due respect to the folk who must have their generation dued, but the 27 Club is and always will be Jim, Jimi and Janis, for reasons those that know, know, and not just because they died at 27 like Amy and Kurt and whomever – crikey, it's turning into a feature-rant of What Gets On My Nose, Up My Goat and Around My Wick from That Was The Week… What a Week! – follow that link for some oldies to look back on, because I'm just about done for this week.
zombies out there

round that corner… zombie ducks

armour plating in case of zombies

sheep zombie
Right, I'm glad we got that cleared up, the rash was starting to itch.
In other, other news this week was one person won $2bn jackpot in a Californian Powerball Lottery – that's enough to make you moan.
Somewhere the scattered remnants of a third party agency employee of the Government lies under the wheels of an old lady's tyres as she ties a bow of fine red ribbon onto a parcel, 17 times, 17 times, 17 times
Till next time f-f-f-folks… keep 'em peeled
Pip pip, ding-dong and ticketyboo
Keep it turning, keep it wheel
Prim
It's Time – But It's Gonna Be… is brought to us by Durban's Bread
Also with our good chums Chow Pet Foods
And guest appearances from The Cricketers Arms, Brinny & Citrus Wagons
If you'd like your name here in lights contact me here for more info
---