It's Time… Pt17
Written by Prim on 05/08/2022
But it's gonna be… Microclimatic
Like the Echoes of my Mind
…Brinny's micro climate is playing havoc with my flip-flop inlays. Socks that is. Inlay on, inlay off, lost inlay, 'oh margarita'. Preferably never an inlay and flip-flop twain shall meet. But micro climates do, they're as one, and Mother Nature at her best.
One minute it's Costa Dereck, pass the Pina colada, 'oh margarita' out and blazing on the outbound walk, next second Led Zeppelin are playing on the Misty Mountain Hop.
Contemplating the micro climate

sitting on the micro climate
On an aside, this week our world has been crammed with visiting folk. Hustle n bustle, bodies in beds, on floors, under the stairs and in the pantry. Good job there's only bats in the belfry.
PRIM: Pull
(Cherry releases the bats from the pantry and Prim shoots with a 12 bore – both grin at camera)
Weirdly the subconscious realization is knowing it's been there all the time. 'What, Durban's Bread, now available in kindle and paperback?' No, the subconscious subliminal that is. The thing you think about, you mention it at the pub, you say it believing that it is an uncommon if not a rare phenomenon nurtured from your latent offspring, only to hear it blurted via various media the following weeks till you think it's tripping you up on purpose, an overkill, that's your intuition, your underlying creation, and you realise, your subconscious is stalking you… argh, it's everywhere, help me… get me outta here…
CHERRY: I'm Cherry get me out of here
Aye, it is everywhere these days; micro climates that is. Micro climates in Italy, where they have six seasons in one day (beat that Melbourne). Micro climates on the telly, on a BBC 4 documentary read by a man in a low slow deep declaration, telling you part of this river has its own micro climate. It's on a Netflix one-off drama that spores the phrase with a nonchalant savoir faire so slick the audience have innocently been suppressed by its concealment. Micro fricking climates, more common than bats in your belfry and beans in your pantry. For zero reason at all, a house in Spain pinged on my social media, two bedrooms… with a sea view… a picturesque village… its own micro climate, 'What the oppression, hold the front gate… get ye back subliminal stalker… and Cherry, don't cancel the lottery tickets just yet.'
It is ye all time consuming phenomenon… like an LL Cool J on the rebound of your mind.
One thing I've never got my head around (changing the subject) is business, especially currency. Folk buying currency then selling the same currency back to someone else at a better rate… what? I just don't get it, just give me the Lire. What, I don't care I lost a quid on the exchange rate. I don't know what that means. No, I'm not going to shop around. Just gimme the fricking Lire.'
Ok, enough. Correct, I have nothing to rant about this week.
(Cherry looks on in mind boggled awe at the nonsense spilled on this page thus far.)
CHERRY: My mind is boggled (past my pipe)
PRIM: Oh, but my hooch, you ain't seen nothing yet
So let's really get ourselves confused and conclude this rant by picking something to fill this end bit with a random roulette shot from the past and something related to Led Zeppelin, courtesy of the micro climate walk at the beginning bit. Dazed and Confused could be apt, Misty Mountain Hop apter However, I punched in Led Zep as a search on this website's posts and this came up from 18 May 2016… Answers on a postcode for anyone who knows what I was going on about back then…
'This week's essential mix from All Songs Considered includes a surprising, electronic, mostly instrumental cut from The 1975 — a British group known more for its brash Top-40 pop and rock — an intimate home demo recording from My Morning Jacket and a spare, moody cover of Led Zeppelin's "Immigrant Song" by the Irish folk singer known as SOAK.
Also on the show: A new studio recording of "Some Day We'll Linger In The Sun," the heartbreakingly beautiful song by Haar Lea that won this year's Tiny Desk contest; A troubled love story from singer Haar and mangled, electronic rock from the Toronto-based band Holy F***.
But before we can even think of playing any music, Robin needs to pound his seventh cup of coffee of the day and welcome Bob back from his week on the road.'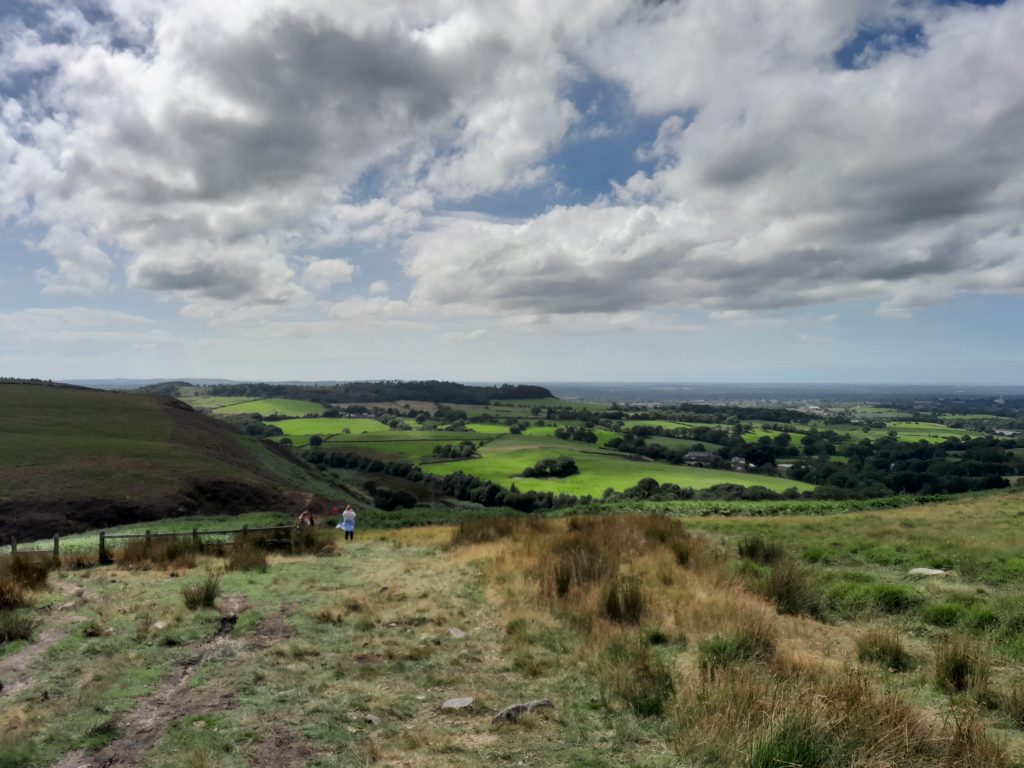 Till next time… keep 'em peeled – and what is that song, 'oh margarita'?
Pip pip, ding-dong and ticketyboo
Keep the world turning, keep it wheel
Prim
It's Time – But It's Gonna Be… is brought to us by Durban's Bread
Also with our good chums Chow Pet Foods
More It's Time…
Similar stories
---